Driving Direct Bookings for Hyatt.com
See how we helped Hyatt® meet booking targets for hundreds of properties with cost-effective, scalable and efficient digital marketing solutions.
Client:

Hyatt
Challenge
Hyatt Hotels manages and franchises 800+ hotels, resorts and vacation properties across 12+ brands globally. Archer Malmo is Hyatt's only full-service, corporate-approved agency of record, supporting marketing initiatives across all brands in the Americas.
In a landscape dominated by Expedia, Travelocity and other online travel sites, Hyatt wanted to drive more direct bookings through Hyatt.com so they could avoid paying third-party commissions. We needed to maximize revenue for individual hotels while meeting aggressive ROAS goals dictated by Hyatt's corporate marketing team and hotel managers.
Solution
Each property needed the most effective and efficient campaign available. We quickly developed a standard set of tools that could scale to fit any size budget. Our team drove leads efficiently and cost-effectively through omnichannel media planning and buying, combined with search and remarketing efforts across digital channels. Local properties loved how we helped them hit their room booking targets.
Results
100s
of properties across multiple brands served in Year One ramp-up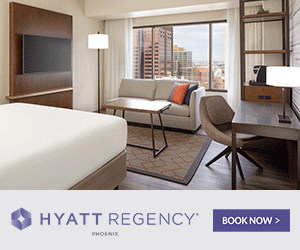 Be our next success story.